A-Z GUIDE TO SHEA-KERNEL, SHEA- BUTTER PROCESSING & EXPORT BUSINESS
To start an Shea-butter business, money is not the most important thing. You need to have the knowledge, the right idea and the market needed.
GUIDE TO SHEA BUTTER EXPORT
Shea butter is a substance extracted from fruits of the tree through the process of crushing and boiling. The name 'Shea Butter' is short for 'Shea nut Butter'. The tree is also called "The Karite tree", which means 'the tree of life'. It is called this name because of the numerous healing characteristics it possesses. The tree grows mostly in Africa. In the dry Savannah belt of West Africa, the tree is found growing wild.

USES OF SHEA BUTTER
Shea butter is used for a lot of activities ranging from edible activities to ritual activities. In West Africa, especially Ghana, Nigeria and Togo, it is used as cooking oil. In some parts of Africa, it is rubbed on the body believing it can stop bullets. It is used for a lot of things in Africa and the world generally, but the commonest of its uses is against skin infections and irritations. It treats skin disorders like eczema, burns, rashes, stretch marks, acne, wrinkles, skin discolorations, itching and other skin problems. It also provides natural protection from the sun's UV rays. It is also an excellent agent for softening skin. It can also be used to maintain hair moisturization especially in dry hair.

Shea butter is an excellent natural product for maintaining both body and hair vitality. But one of the greatest problems of shea butter is the availability of the pure one. Most of the shea butter marketed worldwide are mixed with one product or the other and once this is done, its effectiveness and quality drops. This is the reason why some people use shea butter over a long period of time and notice little or no change.
Shea butter contains an ingredient called Cinnamic Acid. This cinnamic acid is an acid bound to other ingredients and once this shea butter loses its purity, the natural bounded acid decreases which results in the overall ineffectiveness of the shea butter. Irrespective of the quality of the shea butter, it does one thing; it helps in skin moisturization. Once shea butter has been adulterated, it is very unlikely that it would give the results of pure shea butter.

QUALITY
Nigeria produces one of the highest quality shea butter in Africa and the world in general. In Nigeria, pure shea butter is available at the cost of almost nothing. It is used mostly by women for hair and skin treatment. A few use it for cooking. In the Northern part of the country, it is called Kadanya and in the southern part is commonly known as Ori. The purest shea butter is sold locally by market women. Even though it can be found in shops at a higher price, the quality is lower than that of the ones locally sold.

CHARACTERISTICS
Now what are the characteristics of good shea butter? Shea butter is soft, creamy and beige in color. At room temperature, it is the texture of butter but once heated slightly, it melts. The smell is not exactly nice. Sometimes, you may come across shea butter that has a perfumed smell; that is the kind that has been adulterated and no matter what has been written on it, be it '100% shea butter', it is not pure.
Also, once shea butter has any color apart from beige, it is not pure.Sometimes, you may come across brown or white shea butter, it has been adulterated and if you go ahead and buy this kind, do not expect the results pure shea butter produces. Another way of knowing pure shea butter is that it immediately relieves itching. If it does not do this, then it is fake. Even though shea butter does not have a pleasant smell, once it is rubbed on the skin, it is immediately absorbed by the skin and does not have any smell. Sometimes, your skin may feel greasy after you rub shea butter; this is not supposed to be so.

All the characteristics of shea butter are found in Nigerian shea butter. Shea butter is produced in numerous places but what matters is the quality. This is because the source of the shea butter determines the strength of its healing. So the most important thing you should know about shea butter if you are looking for the pure one is the source.

POTENTIAL FOR EXPORT
Nigeria, the leading exporter of shea butter in the world over the last two years sold an estimated US$300,000, the former Acting Executive Director of the Nigerian Export Promotion Council (NEPC), Mr Aliyu Lawal said, speaking at a one-day awareness workshop on "harnessing the untapped potential of shea butter for export" in Lafia, about 300 km from Abuja, Lawal said that Nigeria had recorded a tremendous increase in the exportation of shea butter. The by-product of shea nuts was capable of being a major foreign exchange earner for Nigeria if well developed, Lawal said. He observed that the processors' adherence to quality assurance and best processing practices also contributed to the success achieved in its production and exportation. He praised the women, whom he said, formed the majority of processors in Nigeria. He however, lamented that in spite of the leap, the commodity was yet to get its desired place at the international market. He called for a more concerted effort to develop the industry. Loko said that the state government had packaged incentives to attract investors to the sector.

STARTING A SHEA-BUTTER EXPORT BUSINESS
To start an export business, money is not the most important thing. You need to have the knowledge, the right idea and the market needed. There is a promise to assist any Nigerian with the right will power. What you need to succeed is Integrity, honesty, and diligence. A lot of Nigerians are operating a highly lucrative home based export company and they are making a steady Income of between N50 000 and N500 000 monthly, regulary with no capital investment, no risk at their spare time. The profit from the first transaction can be ploughed back and an investor will be able to build up his capital base.

COLLABORATION WITH NIGERIANS
Anyone into the Shea butter export business can work with a lot of Nigerians living in the UK to identify the right product in the Nigerian market because they know the market and the terrain and get regular request from such Nigerians from time to time.

EXPORT MENTORING SERVICES
This is the type of services given to Nigerians who no next to nothing about Shea butter export and don't have enough money but with small contract, you can then grow big to execute bigger contracts.

SHEA-BUTTER EXPORT AND VALUE CHAIN
Shea-butter Export has a value chain; you need to plan your export, then you need to get a buyer who is called contract source. The next step is to source for the product followed by the logistics process and documentation, before you eventually ship the products.

AGGREGATED EXPORT SERVICES:
The aggregated export service providers are professional bankers, oil and gas professionals and retirees; some of these people have funds and they want to go into the lucrative export market. If they subscribe to these services, the bills will go to these category of people every month on the available export contract. If there is any they are interested in, they contribute and they have return.
PRIVATE PUBLIC PARTNERSHIPS WITH NEP
The NEPC is committed to a beneficial partnership with key stakeholders in the sheabutter business to improve the quality of the Nigeria sheabutter. This is because to meet the demands of the International buyers, sheabutter need to meet the demanding purity and consumer safety standard. On one of the projects in Kogi State, the lead funder, standard and trade development facility provided funds to fund modern equipment for extracting but from sheanut together with analysis and capacity building on improving product quality and safety.
The Community in Saki provided land, the local government provided some infrastructure and the NEPC, the implementing agency for the project provided the building that houses the equipment. The NEPC realized that local cooperatives that owned the facilities lack the capital, technical experience and knowhow to manage it sustainably. To fill the gap, it brought in domestic investors from shea butter sector with proven track record of working with rural producers.

HOW NIGERIANS ESPECIALLY GRADUATES, CAN BENEFIT FROM EXPORT OF AGRO COMMODITY WITHOUT SPENDING A DIME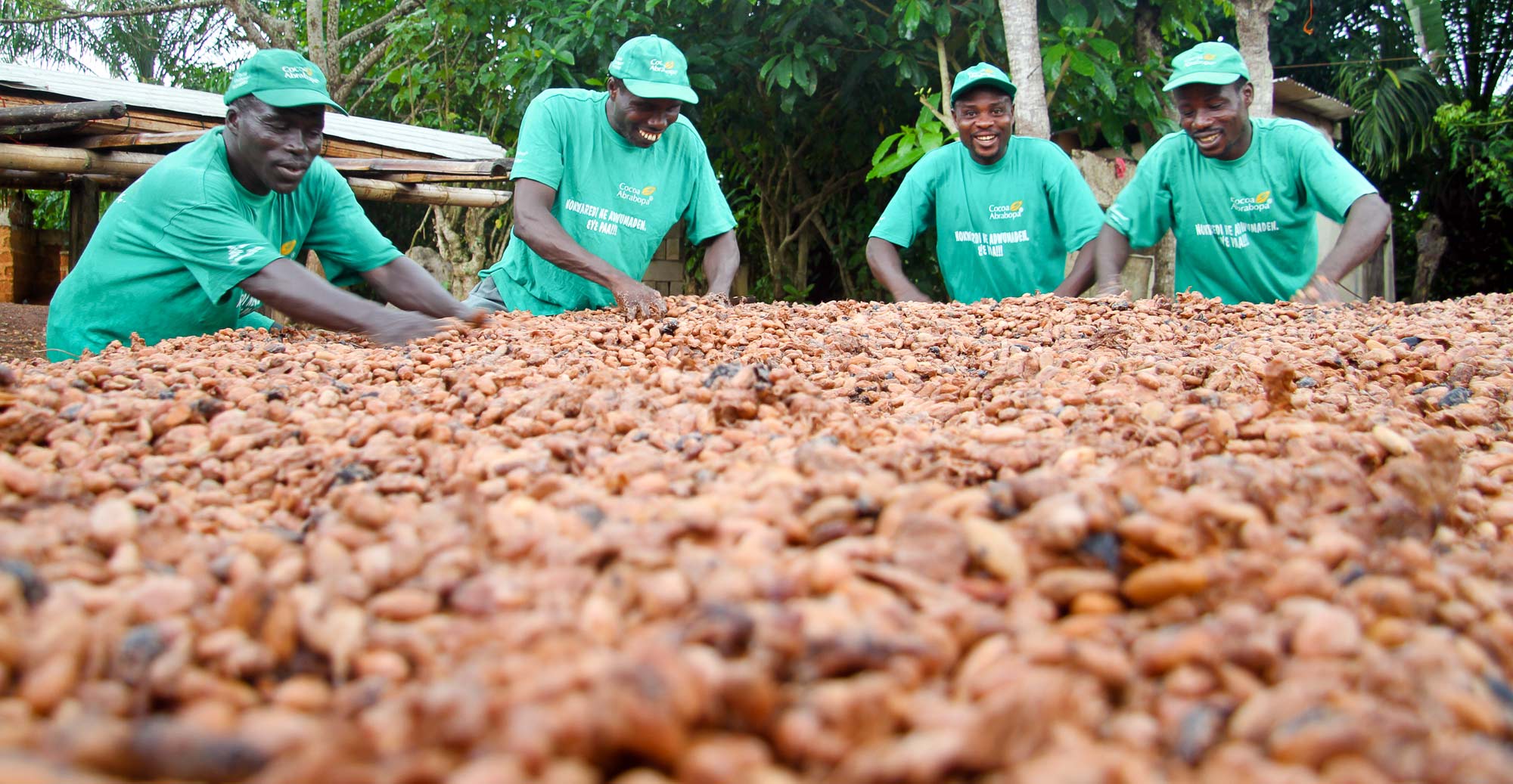 There are jobs for this category of people especially the season of exportable products in the Northern parts of the country.

HOW TO MAKE N600 000 IN A MONTH LOADING AGRO-COMMODITIES FROM HINTERLAND VILLAGES
If you are living in the North, you can go to Jigawa state, go to Babadu or Megatere market; there is also a market between Bernin Kudu and Gwaram and in most major commodity markets in the North and elsewhere, you can meet any of the sellers of sesame seed that live in these towns and tell them and that you need a large quantity of sesame seed. A bag of sesame seed is about 80kg to 100kg. All you need to do is to arrange the truck as well as people that will load and negotiate with the driver. You will need to calculate all the expenses e.g a truck load will carry 30 metric tones; if a truck will collect N240 000.


HERE ARE SOME SHEA-BUTTER EXPORT BUSINESS OPTIONS IN NIGERIA
FULL TIME EXPORTER:
These exporters only engage freight forwarders minimally for their port of loading operations. The option are suitable for those who are available 24 hrs and also existing business providers that will like to be fully involved in their export operations. The return on Investment on this option could range from 30% to 45%. The exporter is involved in export planning, export financing, export contract sourcing, export product sourcing, pre-export documentation, haulage to the warehousing, warehousing and inspection, freight forwarding, haulage to the port of loading and post export documentations.

PART TIME EXPORTERS
These exporters depend on consulting firms and freight forwarders to carry out some of their export operations. This option is suitable for individuals that would like to start a business while still in a paid employment and also have some time to spare . Is also a viable option for existing businesses that want to divest. The return on investment for this option could range from 25% to 35%. The exporter is involved in export planning, export financing, export product, sourcing, pre-export documentation, haulage to the ware house, haulage to the port of loading, post export documentation.

ARM CHAIR EXPORTER
These exporter depend on consulting firms, local buying agents and freight forwarders to carry out most of their export operation. This option is suitable for individuals that would like to start a business while still in a paid employment but do not have enough time to spare. The return on Investment for this option could range from 10% to 25%. The exporter is only involved in export planning, export financing, pre- export documentation and post export documentation.

EXPORT BROKERAGE
An export broker is a match maker. Becoming an export broker is one of the easiest and the most rewarding ways any prospecting exporter can raise money to go into full time export business. Their advantage are enormous starting from little or no capital, an export broker could earn large "finders fees" with absolutely unlimited income. There is hardly another business requiring a negligible start-up cost that can put you into a six figure bracket so quickly than an online based export business. It gives one the power, prestige and high respectability in his community.

EXPORT BUSINESS CAN STILL ACCOMMODATE MORE NIGERIANS
The non oil export business is still at its very primitive stage in Nigeria with a high potential for growth. The market is thus inexhaustible [especially for agriculture commodities and other consumables. Therefore, there is space for anyone that would like to earn foreign exchange via the export business. If you are interested in export business, you can start as a armchair export, or enter the business as a part-time exporter and finally as a full time exporter. If you start as an armchair exporter, then you can grow to become a part time exporter and finally a full time exporter depending on your strategy.


CONTENT PACKAGE (SURE SUCCESS PACKS & TECHNICAL GUIDE FOR SHEA BUTTER BUSINESS)
Overview of Shea Butter Profile & Export.
Business opportunities in contract Sourcing/ Product Sourcing.
Feasibility Studies: Explicit Profitability/Sample financial & Cost Analysis engaging in Shea-butter Export.
Custom Related Documentation
Shea-Butter certification for International Trade.
International Quality Standard.
Explicit list of buyers of shea-butter abroad who buys Nigeria sheabutter and sheanut (Reputable companies available with their Names, country, address, phone lines and email address)
Labeling & Packaging.
US import duty status of Shea kernel & Shea butter, cosmetic creams/lotions,shampoo and toilet soap containing shea butter.
Directory of Laboratories in West Africa for testing shea butter.
Where to source Shea butter in Nigeria that meets the standard premium grade 1 requirement.
Shea butter Bulk Export and trade show guide.
Sourcing Shea butter- A personal Experience.
Shea butter Export Logistics & Transportation.
A sample Specification of a laboratory analysis done on shea butter- Report N0. of this analysis is US 621-2079/48363. 64504/10.
Shea butter Export market, Export price & Local price.
Shea butter specification and Grading.
How to get access to Thousands of foreign buyers for ginger & how to identify genuine serious buyers.
Registering your company & getting a shea butter export license.
Guaranteed tried, and tested way to get paid by overseas clients.
The risk involved in Shea butter export and how to avoid it.
Shea-butter Export procedure.
Shea-butter Export unit
Shea-butter Export planning/Analysis your export process as a Business.
Shea-butter Export financing.
Transportation and logistics & Insurance.
Documents you must submit to your bank required by CBN before exporting this product.
Quality control & trade missions.
How to export free to the US market with comprehensive list of 6400 products under the African Growth and opportunity act.
The 50 Export trade sites you must have to find buyers.
Directory of AGOA product exporters in West African Countries, another great opportunity to start doing business with already established Exporters who are doing business with the Americans. [pdf]
Trade Agreement/Securing export contracts in illustrative color diagrams.
Listing of all Registered Nigerian shipping companies, contacts and addresses to export shea butter.
How to become a member of the Exporters Association of Nigeria with their application form.
Checklist for Exporting under AGOA.
How to access loan for your export business.
Manual on Sesame seed export.
Manual on palm oil processing and storage.
Reputable Organization to leverage on to succeed[optional for you]
Manuals on cassava export from Nigeria.
Handicraft Export Guide.
Follow-up Support and regular export updates.
NOTE: The Shea-butter packs was written and compiled for intending and already value chain players of this commodity and to give a sound footing, technical knowledge, all detailed Information and to serve as a guide for the practical phase of this Business. (Success)

07033097160 for the Guides/packages/training materials and start-up kits & to get all the packages all in PDF Format sent to you. Cost: N6500.

Make payment online for the Shea-butter package by clicking on the button below and follow it's prompt........
To also learn more about this business, subscribe for our 7 Days Comprehensive Online Training on the business. If you choose to subscribe for our online training programme, you have to be on either whatapp, facebook or skype in order for us to chat with you directly for the interactive session. The training session duration is 3 hours daily for 7 days.
Have a nice time. I am your resource person. Success in advance.